Unsere Geschichte
Who we are?
Vor etwa 10 Jahren lernten wir uns kennen und waren von Anfang an dem Reisen verfallen. Nun schauen wir auf ungefähr 4.5 Jahre auf den Strassen dieser Welt zurück. Wir bereisten die USA, Mexico, einiges von Europa und mal ganz Ehrlich? Alles hier aufzuzählen würde gerade den Rahmen Sprengen. Es wird diese Tage einiges an neuem Content hochgeladen. Also bleibt dran und seit gespannt.
On the way to Puerto San Thomas in Baja California
Mexico
Surf/Travel & Vanlife
Travel and explore with us!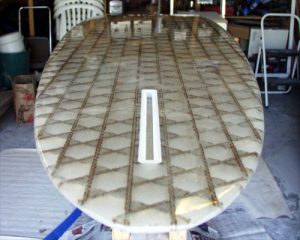 Open Source D.I.Y Laser Cut Cardboard Surfboard Open Source D.I.Y Laser Cut Cardboard Surfboard, was [...]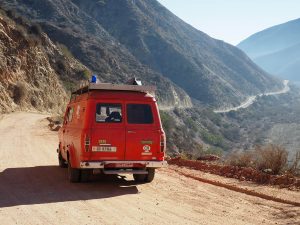 Gibt man das Hashtag Vanlife in Google ein, kommen zur Zeit Millionen von Einträgen. Was [...]
6 Comments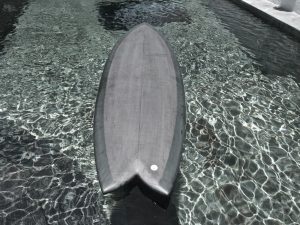 DIY Surfboard DIY ist die Abkürzung für 'do it yourself'. Für manche ist es [...]
5 Comments
Food & Recipes
Learn new and yummy recipes with us!
Der Pesto Masterplan Here we go Surffoodkulture meldet sich zurück. Es war und ist nicht [...]
Kustom & Kulture
The crazy world of Kustomkulture
A few pics of the amazing Grand National Roadster Show in L.A 2017 [...]
4 Comments
If something breaks down on the road, be it the engine or brakes of our motorhome, gas cooker, surfboard or anything else, he mends it. Whenever we have the opportunity to cook, then he conjures us a tasty appetizer. It is more than practical to have a mechanic, thing repairer and chef on our travels.
As a passionate surfer he follows the waves. Always in search of the perfect wave. So we have already spent several sunsets in the most beautiful places together in the water. Oh, and if he is not surfing, then he shoots the pictures for our blog!
– Deniz
Since it is pretty stupid to describe myself, I do that (Deniz) for Sabrina and vice versa. Who is Sabrina? Apart from the fact that we are 10 years together and she is my friend, traveling with me, surfing and eating, Sabrina is an architect and the more organized person than I am. On our journey often the calm Pol and the navigator through the world. Bad tongues say I could handle myself in Bali so that I land in Paris. Well, Sabrina prevents that and always knows pretty well where something is and where we could go. The best travel partner ever !!
– Sabrina
Latest from Blog
Unser Blog
Der Pesto Masterplan Here we go Surffoodkulture meldet sich zurück. Es war und ist nicht [...]